Burj Al Arab Opens Outdoor Terrace
The Burj Al Arab hotel in Dubai in the stunning azure waters of the Arabian Gulf, has officially unveiled and launched of the highly anticipated Burj Al Arab Terrace.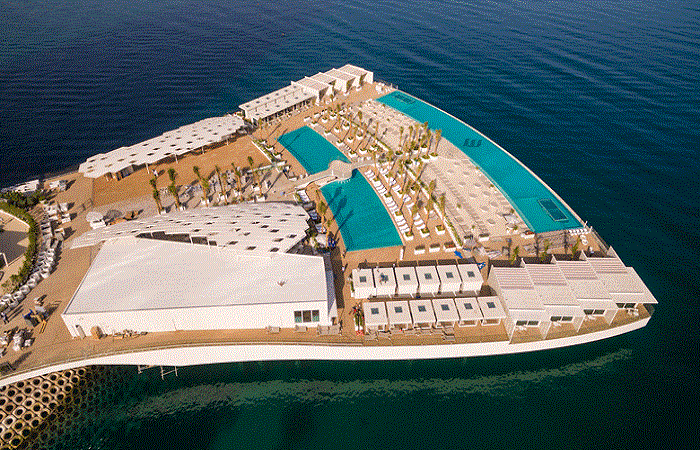 Located at Dubai's most iconic hotel, the terrace is a remarkable, one-of-a-kind restaurant, pool, beach and cabana space, offering hotel guests and Burj Al Arab members the finest Arabian hospitality.
The 10,000m2 outdoor luxury leisure facility stretches 100m out into the sea and is home to Scape Restaurant & Bar, two stunning pools, dedicated butler-serviced cabanas, and a beach area with luxury day and sunbeds.
Burj Al Arab Terrace is a world-first in marine and off-site construction, having been developed by marine construction experts ADMARES at a shipyard site in Finland. It was then transported by ship to Dubai in eight pieces, ensuring minimal distruption to guests, as well as the seabed and marine life.